Why do business with Deer Insurance Agency?
Unlike a captive, or direct insurance company who only offers their own proprietary products, our agency is 100% independent of any one company. Many insurance consumers don't fully understand just how important that really is.
When it comes to something as important as insurance, it's imperative that you work with an agency who has an in-depth knowledge of multiple insurance products, companies, and guidelines — not just one.
At the end of the day, what separates one agent from another, is their ability to proactively service their policy holders, and their knowledge of the insurance industry, products, and different situations that may present themselves to their clients.
Meet our Founder & Agency Principal
As you can see above, our Founder & Agency Principal, Ariel Rivera, shows you a quick comparison of the differences between an independent agency like us, and the various other types of companies that are out there.
Ariel has over 18 years of experience in the insurance industry and has always been an Independent Agency Owner. He has a Master's Degree in Business Administration (MBA) and carries the following insurance professional designations:
Certified Insurance Counselor (CIC)
Certified Professional Insurance Agent (CPIA)
He is very passionate about the industry and loves helping others. As he always says "helping others is my passion, insurance is just ONE way of doing it". He currently serves on National Boards for different insurance organizations like The National Association of Professional Insurance Agents (PIA) and the American Insurance Marketing and Sales Society (AIMS). He also enjoys going to Capitol Hill in Washington DC to advocate for consumers and independent agents from across the country and Puerto Rico. In 2022, he got to testify before Congress on the Reauthorization of the National Flood Insurance Program (NFIP). You can read the press release HERE.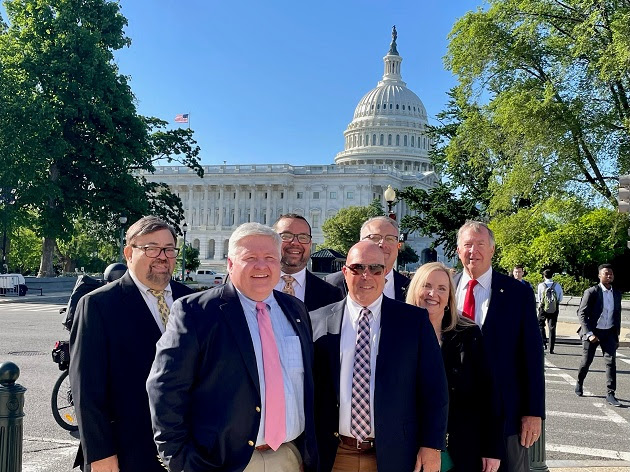 Ariel is also an insurance continuing education instructor, insurance speaker, podcast host, and he has published articles for different insurance magazines across the country. His love and passion for the industry, his team, and his clients, go above and beyond. This is why he created Deer Insurance Agency in Jacksonville, Florida, an independent insurance agency with a bilingual (English and Spanish) team to help customers all across the Sunshine State with their home, auto, flood, and business insurance. The reason he named it Deer Insurance Agency, is because the name DEER represents the four pillars of his career and what we stand for:
Dedication
Empathy
Excellence
Respect
To learn more about Ariel, feel free to connect with him on LinkedIn.
If you'd like to get started with a complimentary quote and/or policy review, we'd be happy to help you any way we can. Simply click quote now on the top right of this page to get started online in a matter of seconds.
We appreciate the opportunity to help you, and look forward to having you as the new member of our DEER Family! Feel free to call or text us directly if you have more detailed questions.